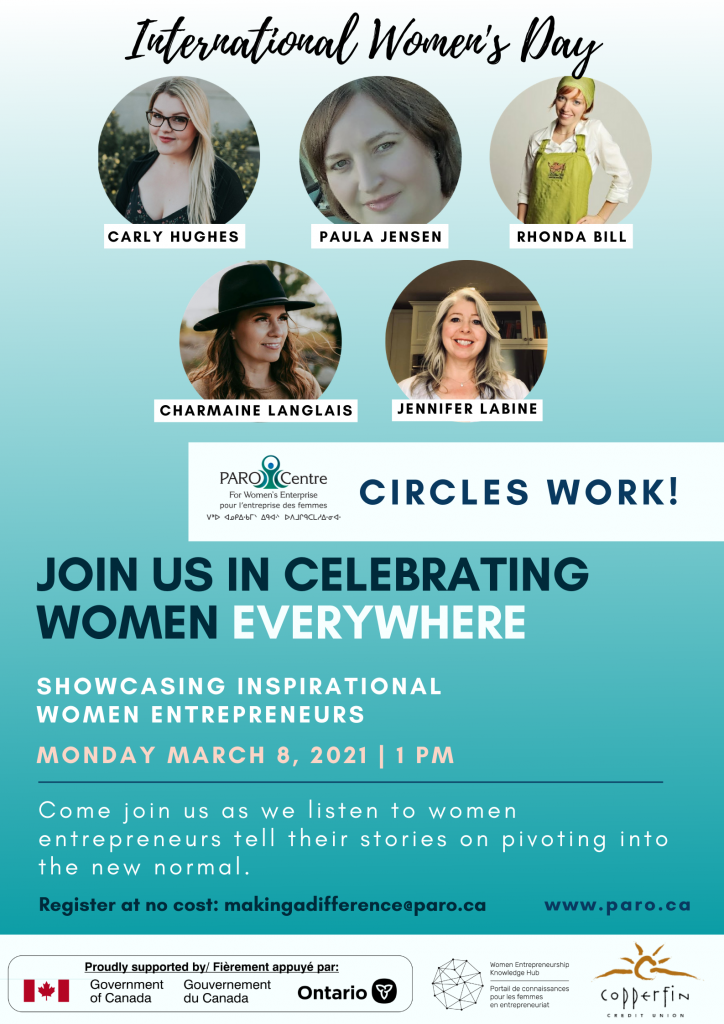 International Women's Day
Circles Work! – March 8th, 2021
PARO in partnership with Copperfin Credit Union is proud to present "Circles Work!" for International Women's Day.
On March 8th, 2021, at 1 pm we will be hosting a virtual event via zoom celebrating Women Entrepreneurs who have pivoted their business into the new normal.
These five (5) women will showcase their stories of inspiration and how their circles supported them during their time of need and growth.
We look forward to seeing everyone there!
Please register at makingadifference@paro.ca